Trust Precision Plus Pressure Washing For Your Professional Gutter Guard Installation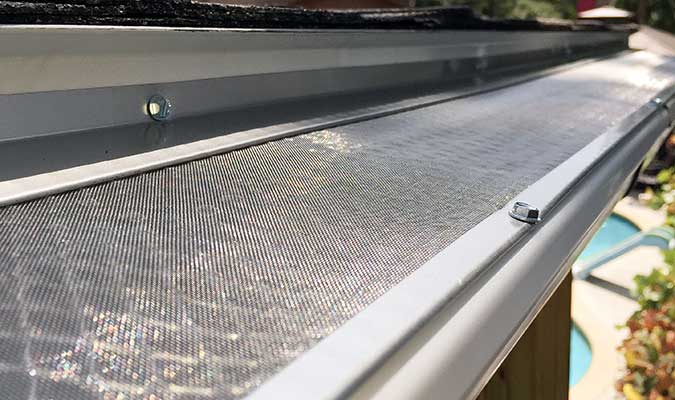 Precision Plus Pressure Washing may have quite the reputation for skilled pressure washing, but it's not our only area of expertise. Homeowners in Hattiesburg also trust us with other essential services like gutter guard installation.
As a property owner, you want what's best for your home. The good news is that gutter guards are also good for you - no more back-breaking leaf removal chores in the fall.
We're your go-to resource for home improvements like gutter guard installation. We'll discuss your options with you and walk you through the process. The end result is a well-cared-for roofing system and home, plus your total satisfaction with a job well done.
High-Quality Service From Our Team For Your Gutter Guard Installation
Although we offer gutter cleaning for our local customers, what if you could practically eliminate the need for this service? Our gutter guard installation means that your gutters will flow freely with fewer problems and with less need for cleaning and maintenance.
Please feel free to contact us for more information about our gutter guard installation for Hattiesburg area customers, but for now, take a look at some details of this service:
Pricing is $7-$12 a foot including material.
We provide an on-site estimate to determine best fit.
Our company proudly offers Leaf Solution products.
20 year manufacturer warranty on Leaf Solution.
Many options and price ranges to choose from.
Don't worry; we're still here to provide you with exceptional pressure washing for your gutters and other features. We just want to ensure that you're able to better protect your roof, siding, and foundation by using the best products available to safeguard your gutters.
Leaf Solutions Products Are Perfect For Your Home
As part of our commitment to offering the best care for our customers, it means providing the highest quality products. Precision Plus Pressure Washing confidently uses Leaf Solutions - the solution to your clogged gutters.
They're known as the industry leader for innovative design, development, and manufacturing. Leaf Solution's systems are considered the best in advanced gutter solutions. When a company stands behind their product with a 20-year warranty, you know you can't go wrong. The "pioneer of the stainless steel micromesh" will quickly show you how effective and efficient gutter guards can be.
There's no time like the present when it comes to improving your home while protecting it at the same time. We look forward to showing you options for:
Leaf Solution Pro
Xtreme Gutter Guards
New Wave Gutter Guards
Miters & Accessories