Our Experienced Efflorescence Removal Will Make Your Commercial Property Look Fresh And Inviting For Your Prospective Customers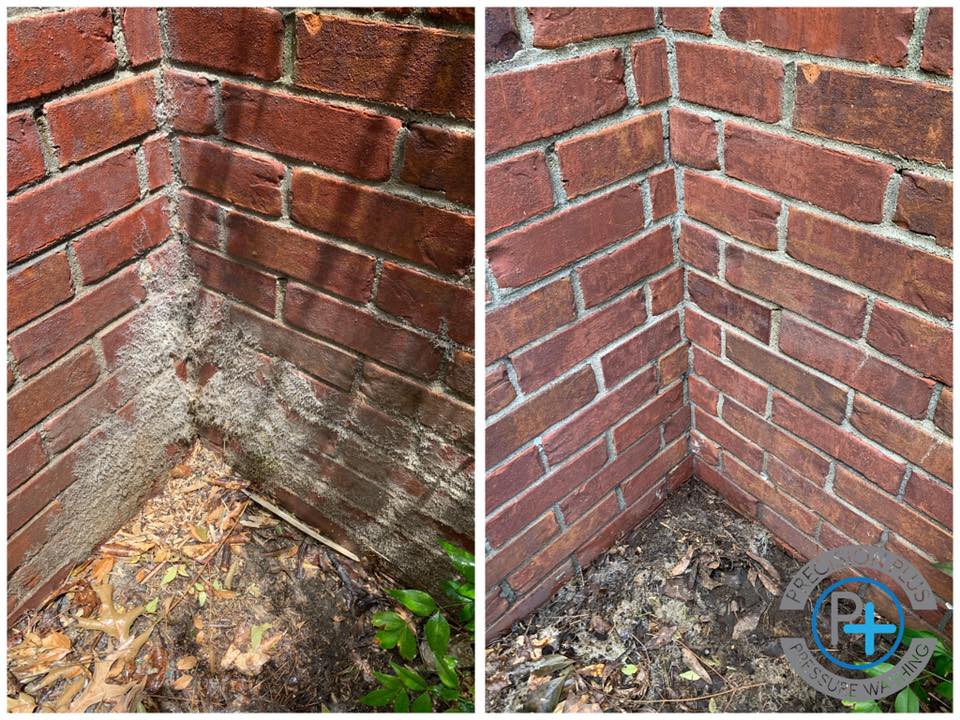 If you're one of the many business owners here in the Hattiesburg area, you've likely spotted that chalky white residue on the exterior of your brick, concrete, or stucco surfaces before and wondered what it could be. That white chalky substance is a salt-like build-up called efflorescence, and without professional efflorescence removal, it can leave your business looking old, dingy, or ill-kept. As the premier pressure washing pros serving the area, Precision Plus Pressure Washing can provide you with the efflorescence removal services you need to keep your building looking its best. Are you looking for a professional Hattiesburg pressure washing company that can help with your efflorescence removal needs? If so, give our team of skilled professionals a call today and let us show you the kind of quality results that have helped make us the most trusted name in efflorescence and stain removal the area has to offer.
Like mold, the appearance of efflorescence can vary greatly, which is why it's important to consult with an efflorescence removal specialist if you think it's started to form on your property. As the premier efflorescence removal specialists the area has to offer, our team of skilled professionals can help you quickly identify and remove this troublesome material from the surface of your building and help you to prevent it from reforming. If you have any questions about our full line of high-quality efflorescence removal services, or if you'd like to schedule an appointment for a consultation, give us a call today. Our team of experts are always standing by and would be happy to assist you in any way we can.
What Is Efflorescence
Most masonry products contain natural salts that remain trapped within the masonry in solid form until they're dissolved into water. With exposure to rain, sprinklers, leaks, or any other moisture exposure, water can infiltrate these porous masonry products and dissolve these salts. When exposed to cooler air, this liquid will then be drawn back out of the material and evaporate, leaving these crystalline salt growths behind on your masonry surfaces.