House Washing and Driveway Cleaning in Hattiesburg, MS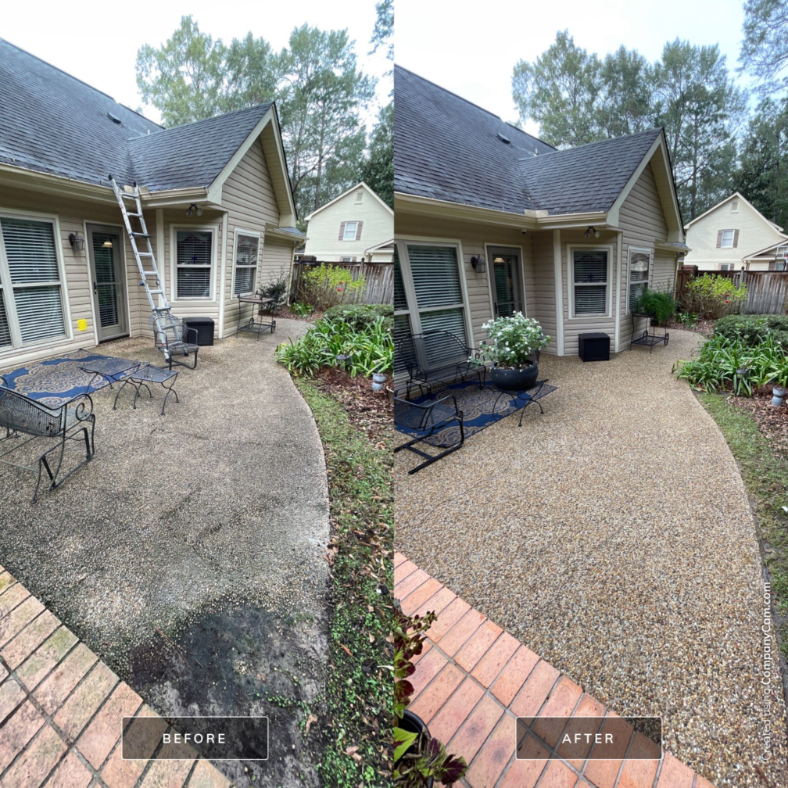 Recently completed house wash, gutter cleaning, patio cleaning, driveway cleaning, fence cleaning, curb cleaning. Started by cleaning debris from gutters. Softwashed home and fence by removing algae and organic growth.
Pretreated concrete patio, driveway and curbs to kill organic growth and pressure washing with surface cleaner and rinsed off dirt and organic matter. Customer stated it had been several years since the home was cleaned and she was amazed at the results.
Services: House Washing, Driveway Cleaning
Photos